A 1951 description of the Port Isabel Lighthouse is illustrated in this 1940s: "For over 10 years before rehabilitation began last February, the building had been padlocked. Lightning had twice struck its iron roof; the metal railings had rusted and fallen away; wood work had rotted, bricks molded and crumbled, and the dizzily winding iron caracole had become rickety and dangerous.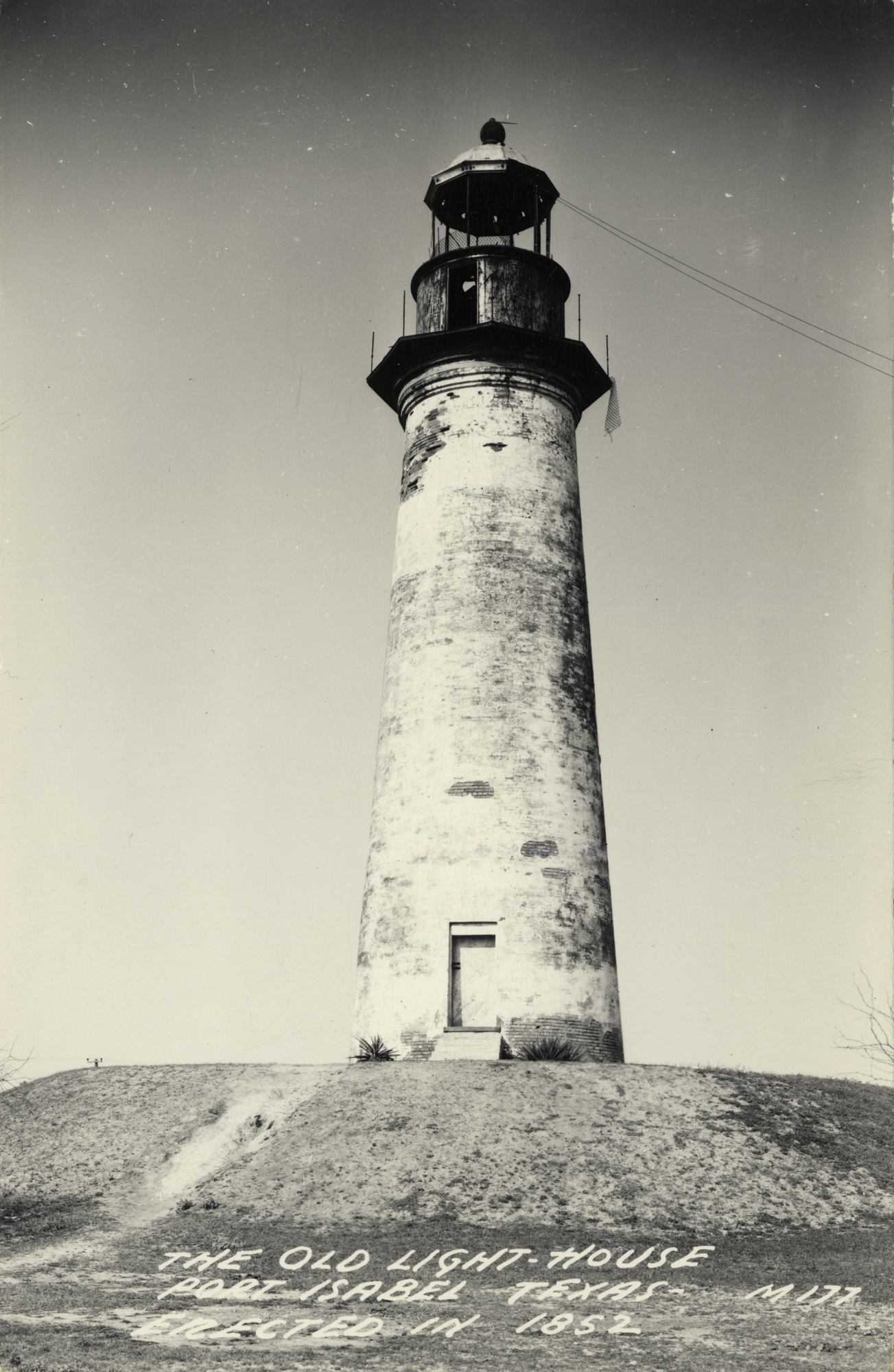 A year ago, in a heavy windstorm, the cupola was blown off its moorings and left dangling. It was removed unceremoniously by tying a iron cable to it and yanking it off with a heavy truck."
Sandra Milum (Barnes) recalls, "I watched the top as it nearly blew off during that squall." And then adds, here is a poem I wrote…"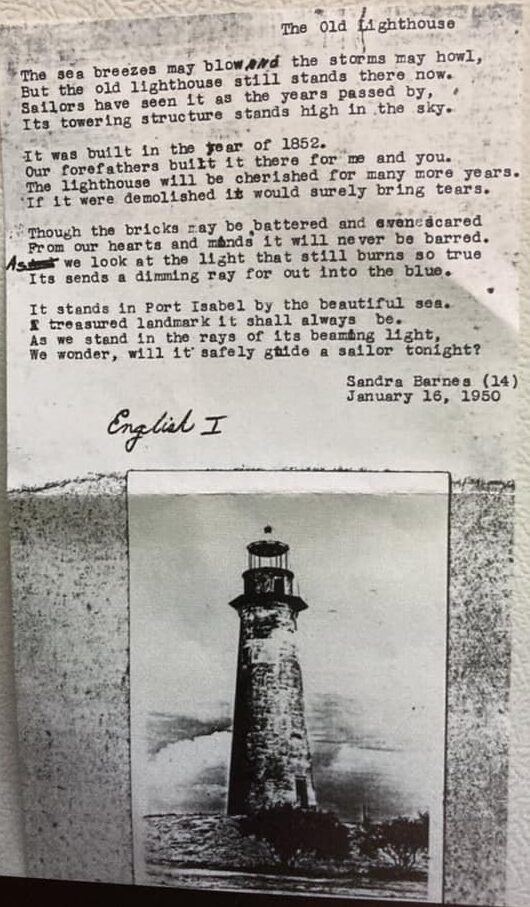 The Old Lighthouse
The seabreezes may blow and the storms may howl,
But the old lighthouse still stands there now.
Sailors have seen it as the years passed by,
Its towering structure stands high in the sky.
It was built in the year of 1852.
Our forefathers built it there for me and you.
The lighthouse will be cherished for many more years.
If it were demolished it would surely bring tears.
Though the bricks may be battered and even scared (sic)
From our hearts and minds it will never be barred.
As we look at the light that still burns so true
Its (sic) sends a dimming ray for out into the blue.
It stands in Port Isabel by the beautiful sea.
A treasured landmark it shall always be.
As we stand in the rays of the beaming light,
We wonder, will it safely guide a sailor tonight?
Sandra Barnes [Milum] (14)
January 16, 1950, English 1
Sandra continues, "My parents operated the Gulf Cafe in the late 1940s and early 1950s. The building was demolished to make way for the current causeway". (1970s) See image below.
Today the Port Isabel Lighthouse is a Texas Historical Commission State Historic Site and the only Lighthouse open to the public on the Texas Gulf Coast. And it continues true, "If it were demolished it would surely bring tears."