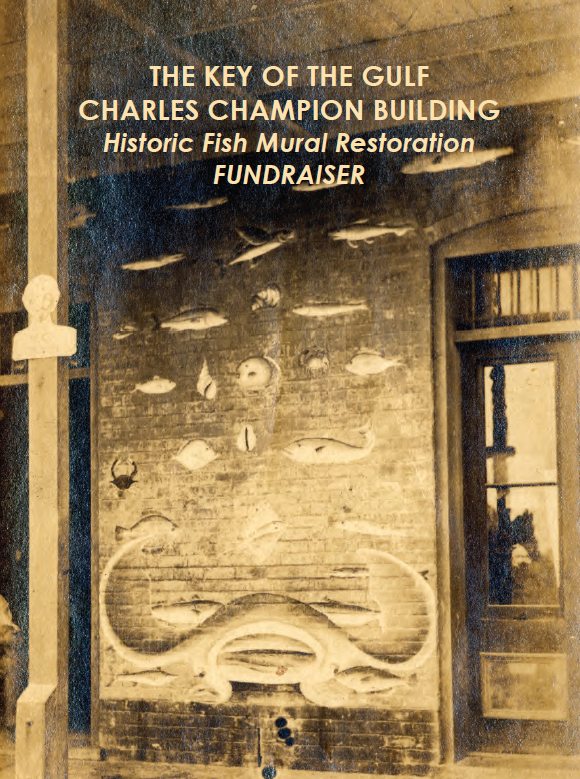 ADOPT-A-FISH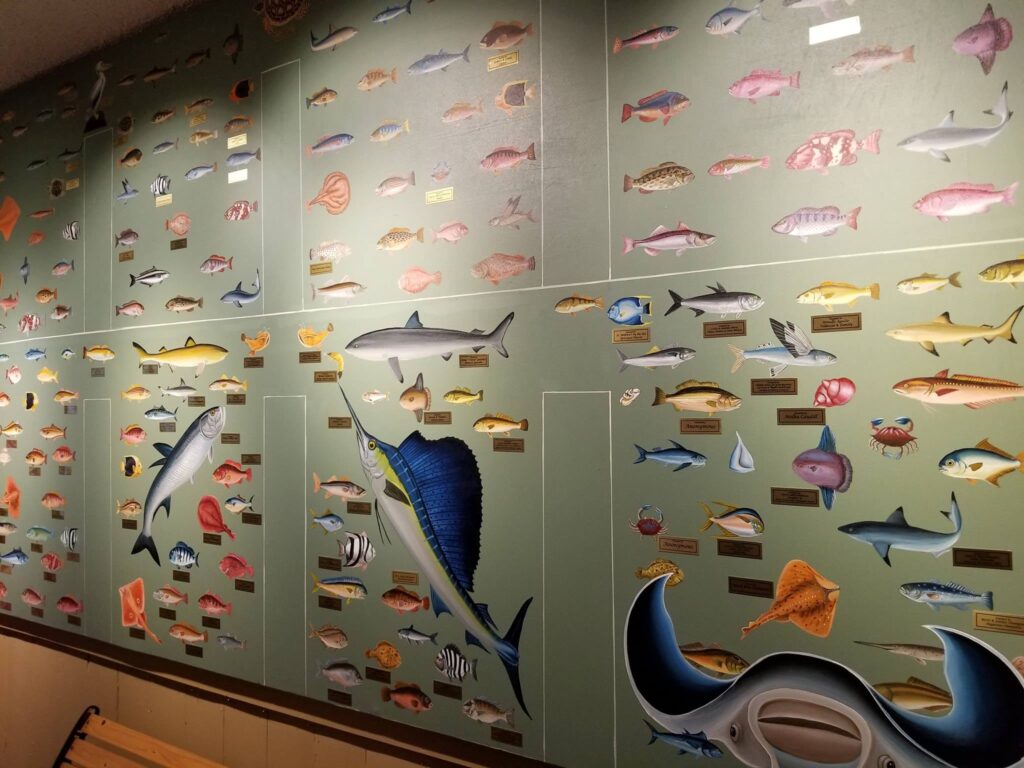 The Port Isabel Historical Museum is offering donors a chance to Adopt-A-Fish on the Champion Building. A limited number of fish are left for adoption at $100 each. A copy of the exterior mural hangs in the Gift Shop of the Historical Museum. Each fish adopted features a metal plaque where you can honor a person or organization with your message. Three lines of text fill be affixed on a 1 x 3″ metal plate. For more information call (956)943-7602, email museumdirector@copitx.com. See list of donors and available fish at bottom of the page.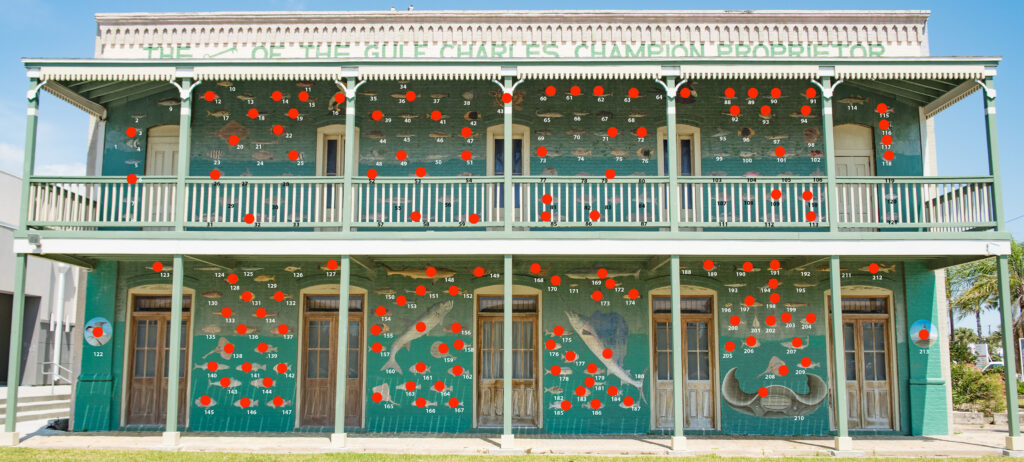 HISTORY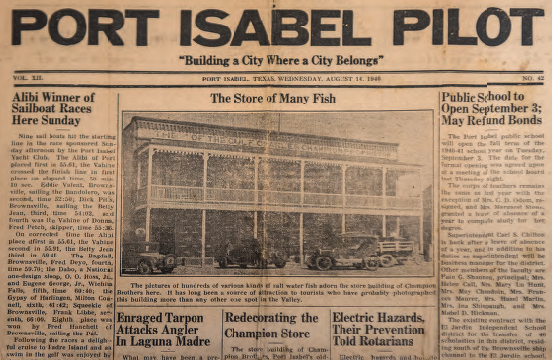 Redecorating the Champion Store

The store building of Champion Brothers, Port Isabel's oldest mercantile establishment, and one of the oldest in the Valley, is being repainted and the hundreds of varieties of fish that adorn the front of this two store structure are being restored to their original colors.

It was in 1907 that the late Charles Champion, Valley pioneer who established the business in 1876, employed Joe Morales, native son, a one-arm painter, to decorate the store front with varieties of fish to be found in local waters. Although handicapped by the loss of his left arm and the thumb on his right hand, Morales knew his fish, as is evidenced by their likeness that adorn the building.

Champion's Store, with its pictures of fish, has always been a source of attraction to visitors, many hundreds of pictures having been made of it. When the National Geographic magazine in 1938 devoted the greater part of an issue to Charro Days and the Rio Grande Valley, one of the illustrations featured was of the Champion Store. The business is now operated by one of the four surviving sons of the founder, Ben Champion. Redecorating of the building is by W.H. Mott.

Many years ago the founder, Charles Champion, who also operated a commercial fishing establishment, issued metal trade checks, good in exchange for merchandise. Strange as it may seem, these Champion trade accept these checks in payment tender in all business establishments of Brownsville and Matamoros, Mexico. The Port Isabel post office at that time would accept these checks in payment for stamps. Railroad and steamer tickets could also be purchased with them.
Reprinted from the Port Isabel Pilot. August 14, 1940. Museums of Port Isabel Archives.